1. Love your pets, but don't love the fur and hair they leave on your carpets? Save time and money by using a window squeegee to easily remove pet hair from your carpets!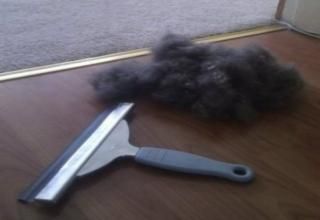 2. Clean a bathroom mirror with shaving cream and wipe it away with a cloth. It will defog the mirror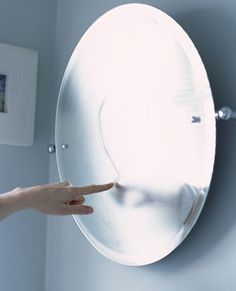 3. To remove furniture dents in the carpet, place ice cubes on the dents, let it sit there overnight, and vacuum it in the morning. Works great!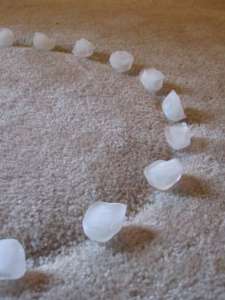 4. Sprinkle a bit of baking soda into the corners, pour a bit of vinegar into a cup and pour it into the tracks. Wipe clean.
5. Quickly erase scratches on your wood surfaces with raw walnuts!