It's summer, and your garden is thriving, green, blooming and bursting with harmonious eye appeal. Anyway, that's the dream. Even if you're not one of those endowed with a green thumb and having the energy and motivation to use it to full advantage, there is still hope. Don't give up on your garden dreams.
Maybe you own a business that would benefit from added colour or greenery. Or you may want to spruce up or incorporate new ideas into your own cottage garden setting. You may simply desire to create a more useful and enjoyable space for your family and friends. Even if you don't feel you have the time personally to make it happen, there are some simple steps for making your gardening dreams reality and keeping that dream alive and well.
Get Specialised Help
It is always good to acquire some basic knowledge regarding gardening and landscaping in general. Having a good idea of what it is you want will help you communicate your specific needs and desires more effectively. There are many gardening sites to visit via your personal computer which will give you an idea of the most common garden plants for your location and explain the best setting or use for each.
When you have an idea of what you want for your space, contact a professional garden service to help you formulate a plan for developing your space and providing future garden maintenance. Starting a relationship with a reputable garden service will give you the assurance you need that your gardening plan will succeed with or without your own green thumb.
A professional gardening service such as pristine.ie will know what will work best for your space and how to maintain the area for perpetual results. Will you need frequent mowing or weeding? Do you have hedges or screens in need of regular trimming? Will you be using annual flowers which must be replaced each spring? Establishing an up-front plan will give you peace of mind for the future of your efforts.
Flowers such as roses or forsythia need to be properly trimmed at the right season. Will your flowers require cutting back at the end of the growing season? If you have any vines, they will need to be properly trained to the greatest effect. Well-maintained and manicured greenery will create an enjoyable experience visitors want to repeat again and again.
Insect Control & Fertiliser
Two of the biggest natural enemies to a healthy and beautiful garden come from insects, such as aphids, and disease. So it is important to keep a close eye on, and make regular inspections of, your garden so you can catch a problem early. How to maintain your garden in a state of health and vitality is a part of the advice you will receive from your professional gardening service. The knowledge of what kind of fertiliser will be most effective for your area and how often to apply it should be discussed as well as any treatments to reduce stress for plants that will remain over the winter.
As the summer days become hotter, certain plants will need to be shaded from direct sunlight, while other will thrive when receiving as much sun as space will allow. How to maintain your garden to full advantage of the available light is another important consideration. Location and the position of your home or business will play a part in which types of flowers or other plants can be used to the best advantage for your purposes. Will you be creating space using potted plants, such as those used on patios or small alcoves? The size and style of containers can be carefully chosen to create the atmosphere for whatever genre for business or personal taste.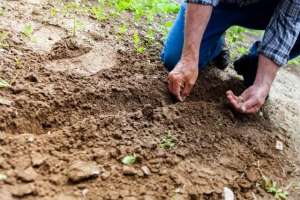 Communicate With Your Garden Professional
Don't be afraid to ask questions. When meeting with your garden professional, you will be presented with many plant choices from which to meet your specific needs. Your advisor is knowledgeable about areas you are not sure about. Evergreens or deciduous, annuals or perennials, hedges or shrubs—it may seem overwhelming, but an expert can explain the benefits or pitfalls of each of your project goals.
Even how much and how often your garden will need to be watered can be an important consideration. Using plants which are more natural to your geographic area may be helpful when watering demands are an issue. Over or under watering can both have devastating effects on your garden. Different types of irrigation systems can be discussed for the prevention of disease or rot.
The possible positive effects of mulch should also be discussed. Mulch can assist with moisture retention and help regulate the temperature of the soil. It can slow the encroachment of weeds and presents a neat, well-kept look that further increases curb-appeal. Different types of mulch are recommended depending on the acidity naturally occurring in your area.
If you find your garden is being ravaged by aphids, greenfly, or plant lice, there are many treatments available – but in every case, organic solutions are the best. Ask your garden professional about the various treatment options, and do some research for yourself as well, to ensure you are taking care of the soil as well as the present and future occupants of our planet. If you wish to garden so as to attract certain wildlife, this should also be discussed at the planning stage so that appropriate vegetation and areas where wildlife will feel secure, even while being observed can be incorporated.
If you are planning to include edible herbs, vegetables, or fruit-bearing trees in your garden, make sure you have a plan to harvest ripe produce in order to maintain the health and appeal of your garden. Rotting fruit or vegetables not only encourage unhealthy bacteria and odours, but are essentially a rallying cry for those dreaded insects. If you will need assistance in this area, discuss the feasibility of these plants with your gardening expert.
Deciduous trees and shrubs will shed their leaves in Autumn. These leaves, along with other garden offings, can be used to benefit your garden in the future if you decide to create a composting system of some kind. Whether or not you are planning on composting, the disposal of these leaves or plant matter will be part of the regular visits your schedule with your professional garden service. Their goal is to keep your garden or landscaped area pristine and pleasing as possible at all times.
Whatever needs to be done in preparation for the winter months is also part of a well-planned garden. Pruning back, spraying, mulching, or covering more delicate plants should be performed in a timely manner for the best, most long lasting life and health of your garden plants. Each season has its own challenges, and your gardening expert will be aware of ongoing requirements that will save future strain on both your time and budget.
Make your gardening vision a reality by contacting your local gardening experts at pristine.ie today. Make an appointment to share your goals and choose a long-term garden maintenance plan to meet those goals and create your own appealing, sustained gardening experience expressing your own style and tastes. There is no end to the possibilities of colour, ambiance, and artistry that can be displayed through a well-planned garden area. It's never too late in the year to start the process, so call now to start taking the first steps to gardening success!