Pristine Home would like to wish you all a Happy New Year!
As you can see it has started well for us. Our latest addition – look out for Reg 161D7200.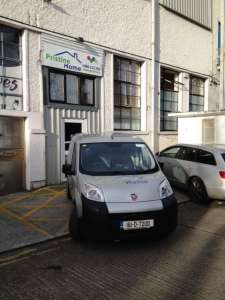 As the business is growing, we have a new addition to our fleet, a new fuel efficient van. Thank you all at Agnelli Motor Park!
The new van is a Fiat Fiorino Professional which complements our quality service.
This little van allows us to bring all the cleaning equipment to you, so saving you on the need to buy cleaning materials.
The Professional Cleaners van fleet is an essential to deliver a Regular Cleaning Service or even that One Off Cleaning.
Home owners can improve their Lifestyle by engaging a Professional team to make life more comfortable.
Let us know if you see our latest addition around your area, say hello to us on Facebook.